ABOUT US
RhinoFit Gym Management Software
RhinoFit was created in 2012 as a CrossFit gym management software. Since then, RhinoFit has grown to be an industry leader and favorite software for gyms, dojos, clubs, and fitness studios alike. We are known for providing top notch customer service and support, and quality features at a reasonable price. All of our staff understand that no two businesses are the same and will work with you to get your business fit with our system. Our goal is to help you effectively manage your business through the RhinoFit software, growing both your customer base and profits.
MEET THE RHINOFIT TEAM
John Toston, Business Development
John manages our strategic partnerships and product development. Additionally, John provides on-boarding support for new clients and customer support for existing clients. John is a strength and conditioning specialist and has applied that expertise competently to his roles at RhinoFit.
Kurt T Schneider, IT Director
Kurt maintains the servers, performs code review, releases new production versions, and is RhinoFit's project manager.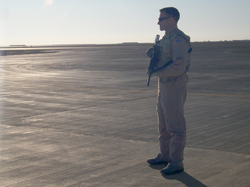 Patrick Mazzocco, Product Specialist
Pat has expertise in many pertinent fields, and he uses his expertise in gym management to showcase how the RhinoFit system can benefit your unique operations (See Pat's credentials).
Nancy McCoy, Tech Support
Nancy provides technical support for RhinoFit customers and is typically the first point of contact for inbound support requests and initial orientations.
Harris Scoggins, Tech Support
Harris provides technical support for RhinoFit customers and is the best resource for software and integration questions. Additionally, Harris is a fishing enthusiast – check out that 40 inch red!
Michael Bence, Database and Software Specialist
Michael maintains the databases and code base of, and develops updates to, RhinoFit.